Website Management

Website launch is only the first step in the realization of the online business objectives. Once the site "goes live," the actual work of meeting the business objectives begins. Only effective ongoing management, administration, and measurement strategies will guarantee the success of the ongoing business strategy.
Web Philippines, Inc.'s brand management service is guided by five (5) basic steps:
Step 1. Continuous evaluation of progress relative to justification objective
Step 2. Rating of site's current status
Step 3. Identification of unexpected results
Step 4. Evolution of features/content
Step 5. Revision of sales/marketing strategies
The service is grounded on three (3) core strategies:
Marketing
Marketing develops awareness through promotional programs, both online and offline. Once awareness is created and people begin to visit the site, effective marketing will ensure that the needs of the user are met. Marketing will then be responsible for developing new programs to draw in new users as well as to encourage existing offline users to take advantage of the site's benefits.
Sales/Operations
As the site falls into a day-to-day routine, tracking of business results begins. By monitoring the results in the early stages, the online strategy can be modified as appropriate.
Administration and Maintenance
Administration of the site includes not only the daily maintenance of site content and user expectations but also a regular program to assess the macro issues of positioning, competition, and user experience.
Maintenance includes the ongoing functionality of the site as users' needs change and the user base grows. It also includes responsibility in the area of security and client confidentiality as the data about each user continues to evolve.

See the profiles of the two (2) websites we've successfully developed and are currently managing:
See the profiles of our three (3) new clients for Website Management:
Interested with brand management services? E-mail us at info@webphilippines.com.

Trabaho.com, developed in August 1996, is the Premiere Filipino Job Hunting Website. Trabaho.com was developed with the vision of becoming the leading Filipino career resource by guiding people to make intelligent career choices and by helping companies get the best qualified people.
Clients
In its five (5) years of operation, the site has generated more than 500 clients, both local and international. Its client base continues to grow as more companies recruit online. Here are a few of Trabaho.com's roster of clients:
Accenture

Jollibee Foods Corp.

Makati Business Club

Bridge Information Sys.Phils., Inc.

DB Soft Phils., Inc.

DHL Aviation Phils.

Fujitsu Ten Software Phils., Inc.

Intel Technologies

Headstrong Philippines


Motorola Communications Phils., Inc.

Nexus Technologies, Inc.

ON Semiconductors

Sykes Asia

Selecta Wall's

TMX Philippines

Trend Micro Inc.

Unisys Philippines
Demography
Site visitors, which is averaging 150,000 a month, include the following: graduating students, the working class, the job hunters, and human resource personnel.

Kasal.com, re-launched in September 2001, is the Essential Filipino Wedding Guide. Kasal.com exists to help marriage-bound men and women through the sometimes challenging but always exciting process of planning a wedding and starting a new home. The site contains everything any couple planning to get married in the Philippines needs to know. It currently has comprehensive wedding-related service supplier directories, up-to-date articles and resources, and personalized wedding tools.
Clients
Kasal.com currently has more than 1,000 vendor clients distributed to 16 categories:
Beauty & Grooming

Cakes

Churches

Coordinators

Designers & Couturiers

Flowers

Invitations

Jewelry


Music & Entertainment

Photo & Video Services

Reception - Caterers

Reception - Hotels

Reception - Restaurants

Souvenirs

Transportation

Wedding Shops
Demography
Site visitors include the following:
· Primary - marrying couples (age group: 18 - 34 years old)
· Secondary - wedding guests, family members, and friends (covering those who are living/working on foreign shores), celebrants of wedding anniversaries

Citimex, Inc. is the "Office Seating" company of the CWC Group of Companies which was incepted on April 6, 1984. The CWC Group of Companies is composed of six other companies that market different interior finishing materials such as blinds, wall coverings, carpets, office furniture, solid surface materials, access flooring, metal ceiling systems, aluminum full height partition system, etc.. The combines workforce of the CWC Group of Companies at present is at 327. Citimex Inc. Carries a wide array of office seating from Europe and the USA. We are also the exclusive distributors of Herman Miller, Vitra and Dauphin chairs.

Hypertech Corporation is a technology-based business organization founded in October 1987, whose corporate objective is to be recognized as a respectable and leading distributor/supplier of computer-related equipment and services in the Asia/Pacific region.

Hypertech operates two distribution points in the Philippines, one in MetroManila and the other in Cebu City to service the needs of the Philippine IT community. Today it distributes products for twenty (20) of the world's leading computer companies. It has an established network of over 500 dealers and resellers throughout the archipelago.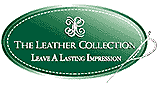 The Leather Collection brings you genuine leather goods handcrafted by our artisans following the European tradition of fine leather craftsmanship. Each article has been designed with: a deep respect for the leathercrafting tradition, a commitment to blend form and function, an intimacy with contemporary lifestyles.
Hence, the computer briefcase converts from the traditional hand-held to a shoulder bag or backpack, and the CD case, with static-free jackets, is bound in a classic zipped leather case for the mobile business person or professional. The Leather Collection: committed to continuing a tradition, to leaving a lasting impression that can only be the fruits of an uncompromising commitment to excellence in craftsmanship and service to its patrons.

Copyright ©1996-2010 Web Phil. Info.com.

Home | Solutions | Careers | Contact Us
Terms of Use and Privacy Policy

last updated: